Søgne, Norway - How it started...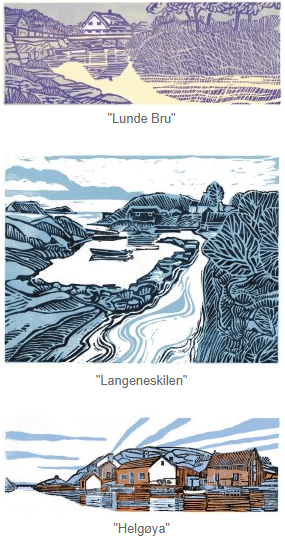 After being made redundant in 2001 and not being able to find another advertising job in London I sold up in the UK and moved to Southern Norway.
I had secured an art director's job in Kristiansand. But when I arrived, the company that I had emigrated to join had gone bankrupt in a failed merger!
After 9/11 it became increasingly more difficult to find employment because local advertising agencies were closing down or not taking on additional staff. It was then that I decided it was time for a complete change.
While a student at Canterbury College of Art I wrote my degree thesis on "The History of Bird Illustration of Great Britain". I gathered historical facts from various library institutions but finding it difficult to research modern artists I planned to interview some of them instead. I was lucky to get to meet Charles Tunnicliffe, Dr. Eric Ennion, Keith Shackleton and SWLA founder Robert Gillmor. (Those artists who I couldn't get to interview personally were sent questionnaires instead.)
Now with spare time on my hands in my newly purchased wooden house in Søgne I decided to write to linocut artist/painter/illustrator Robert Gillmor asking for his help and advice about learning the art of linocutting.
He kindly sent me a six page "How to go about it" letter, a shopping list of what to buy and an invitation to visit his studio when I was next back in the UK visiting my family.
I visited him ...and my passion for linocutting had begun!