Acrylics
Acrylic paint is pigment in an acrylic polymer emulsion. They are water soluble but dry very quickly and then become water resistant.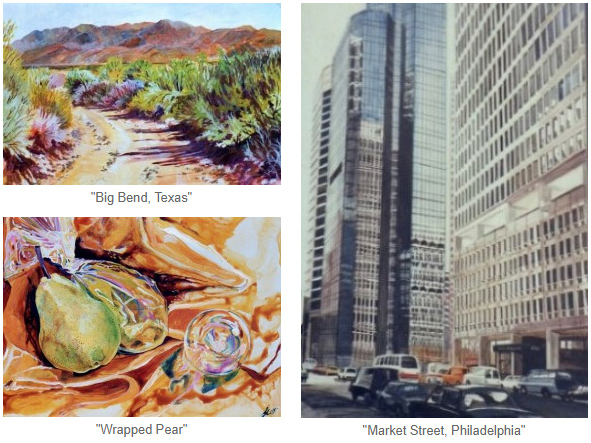 I can use my acrylics like water colours, diluting the paint with a lot of water and flowing it on to either a canvas (it takes longer to dry as canvases are generally less absorbent than paper) or onto a strong watercolour paper.
Another advantage of acrylics is that they can also be used very thickly or can be combined with various mediums such as gels or pastes to achieve heavy textures.
Recently manufacturers have brought out slower drying acrylics that combine all the advantages but also cut out the disadvantage of them drying too quickly.
They will stay blendable, either on the palette or on the canvas, for as long as they are sprayed with water.
About four years ago I had a number of large commissions that had large skies which needed plenty of time for blending colours.
Fortunately I discovered the Atelier Acrylics range and would now choose them over the original type of acrylic.